---
Desire Resorts
We loved our time at Desire Resort Mexico, in fact you can catch our podcast episode 28 for a three part series where we talk about our sexy, challenging and really sensual experience at Desire – we are going back soon and so should you!
Click through our banner and reserve your room to help us earn Swinger God Brownie points. xx
Interested in heading another time of the year? C and D will be at Desire Pearl from 11th – 18th November 2017 why not join us?
---
ASN Lifestyle Boutique
So you are a pervert, like us, and you love playing with new toys all the time, like C – we have the page for you!! Everything you will need for your sexy parties, friends or just some quality time with yourself….
Look out for some reviews in future as we get further "into bed" with our friends at ASN 🙂

---
Asia Couples Travel
So you are looking for some fun in Asia (as are we!!) we found a BDSM training event through Asia Couples Travel. Looking forward to seeing you there in Singapore BUT there is also one in Kuala Lumpur if you can't make it to see us 🙂
Head over to the Asia Couples Travel website or click through the below for the individual events – they have also been kind enough to give you a 20% discount if you join the workshop.
Promo code : CND20WS
---
Our Secret Spot
Located in the happening area of Darlinghurst, OSS is the best Swingers Club in Sydney! Head to a newbies night, masquerade party, mingle meet up or white party and enjoy all that the club has to offer.
Head over to their website or twitter page to find out more.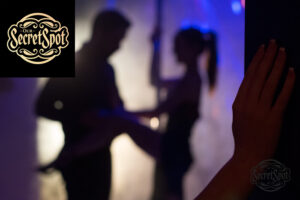 ---
WeGottaThing
Mr & Mrs Jones are a couple that we love to listen to on their podcast WeGottaThing. Check them out if you want some honest and insightful experiences in and about the lifestyle or talk with them on @wegottathing.
---
That Couple Next Door

Jay & Kay, your typical suburban "Couple Next Door". Have been married for nearly 16 years and together for over 18, they have joined the lifestyle and share their hilarious experiences with you over podcast and awesome cocktails. Their chemistry is amazing and they are so so sexy when they share their stories. Check out their website here www.thatcouplenextdoor.com Or if you are in the twitterverse you can check out the sexiness here thatcplnextdoor
---
ByTheBi
Did you like the podcast we shared with Mr & Mrs Atom, we really did! If you have an interest or worries about being a bisexual couple in the swinging scene, these are the guys for you. Have a chat with them on twitter @theatomsoflove or check out their webpage, they are always willing to talk.

---
TheSwingingMilf
The Swinging Milf is another of our favorite podcast and website (and sexy people!). If you like the idea of hearing about a mum that loves sex with her DILF and many others, then this is the place for your ears to enjoy. Additionally The Swinging Milf has some videos that will blow your mind and a twitter feed that will keep you hard!

---
The Curious Couple

T&A a 30-something couple with a curiosity for adventure. They got started down this path early in their relationship as they were learning about one another. They share their likes, dislikes, thoughts, desires and fantasies with you in an intimate feeling podcast, we absolutely adore them! In fact T&A helped us join the lifestyle as we started talking about what to do and what turns us on. If you want to connect with them you can find them here www.thecuriouscouple.com or through their twitter profile here TheCuriousCpl